RAJMATA KRISHNA KUMARI EDUCATION CENTRE AT THAKURANI MOHAN KANWAR GIRLS' HOSTEL KERU
Desuri – 29 Kms away from Jodhpur
Establishment : 2015
The Trustees of His Highness Maharaja Hanwant Singhji Charitable Trust have always pioneered the cause of girls' education. They resolved to fulfill their social responsibility of providing education facilities to the 'not so fortunate' girls of the desert region by establishing a modern hostel for them at village Keru for which land was made available by Thakurani Mohan Kunwar & financial support was provided by Ministry of Foreign Affairs, Government of Luxembourg. The Hostel was inaugurated by His Highness Maharaja Gaj Singhji II of Jodhpur in presence of HE Mr Sam Schreiner the Ambassador of Luxembourg in India on 29th June, 2015.
The Hostel houses a strength of 29 girls who have options to seek admission in any of the three schools namely Mayoor Chopasani School (English Medium), Hanwant Chopasani School (English Medium) and Chopasani Senior Secondary School (Hindi Medium) being run by Chopasani Shiksha Samiti. The Samiti in partnership with Trust provides the economically backward girls with certain bursaries.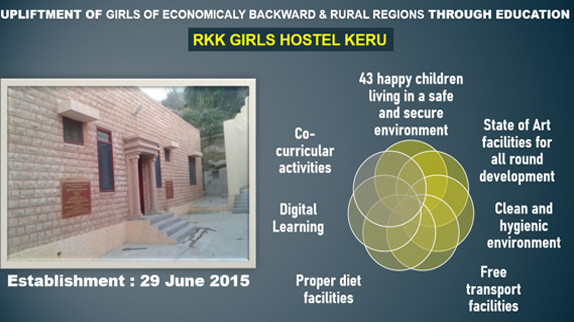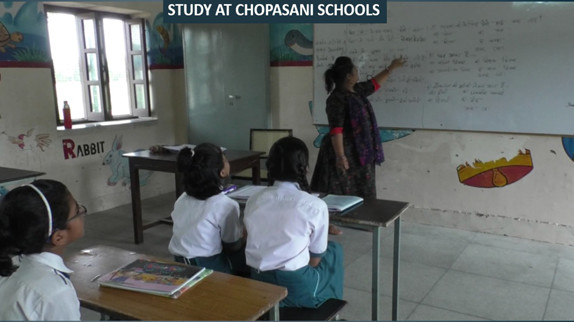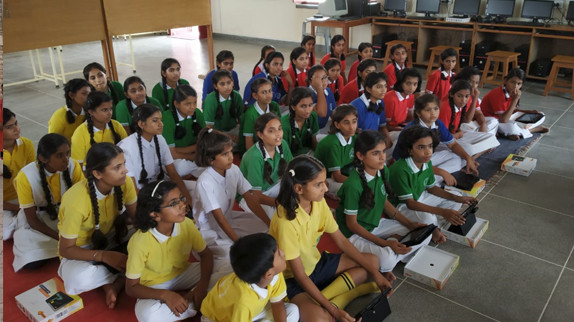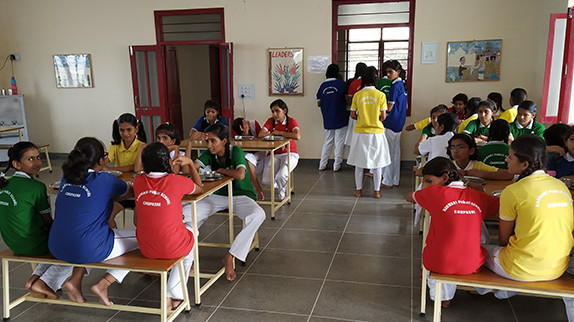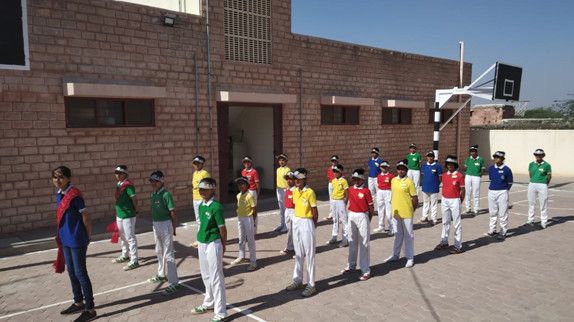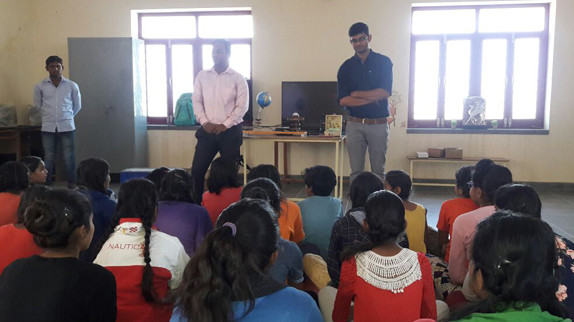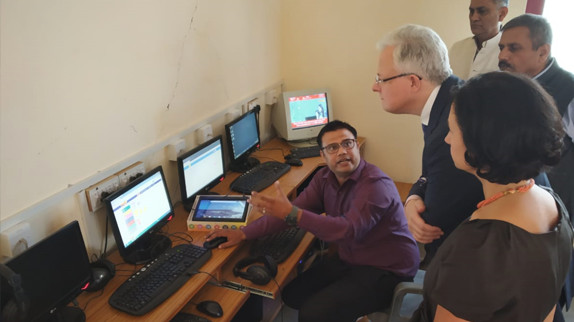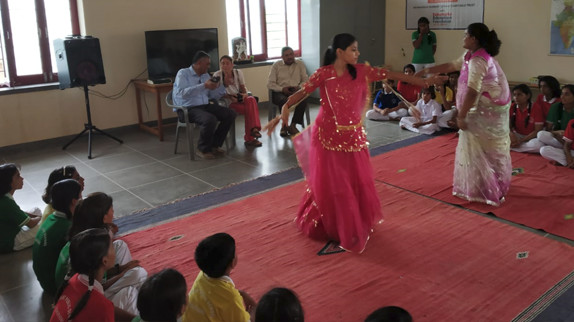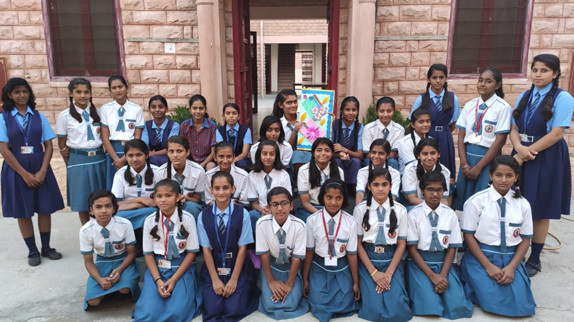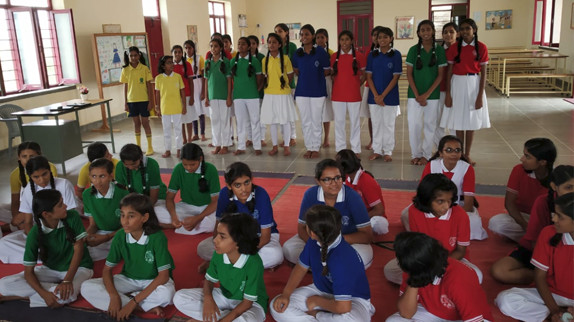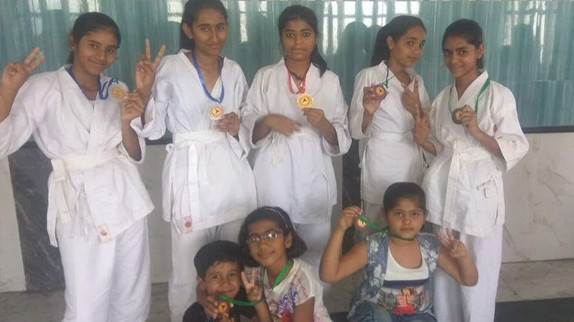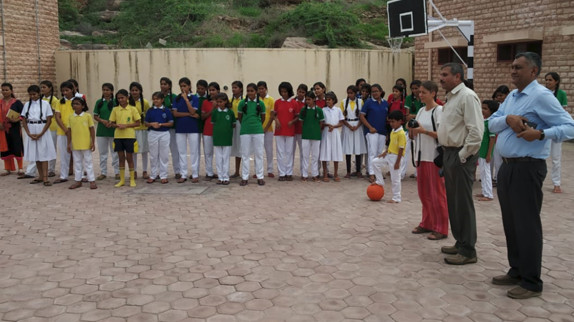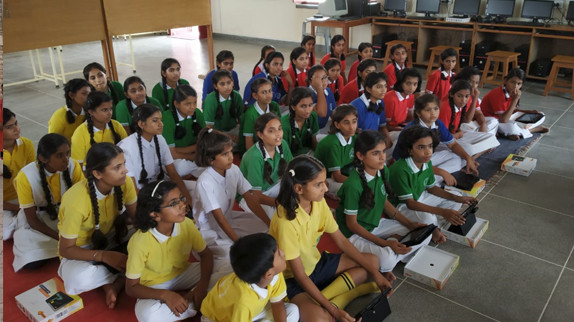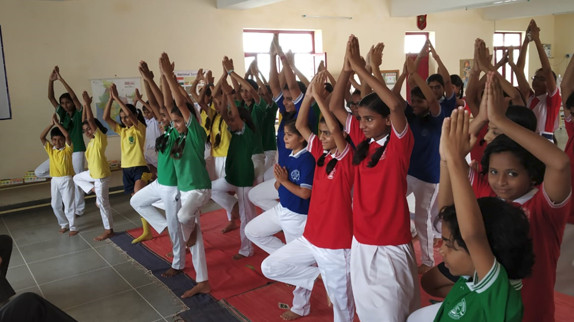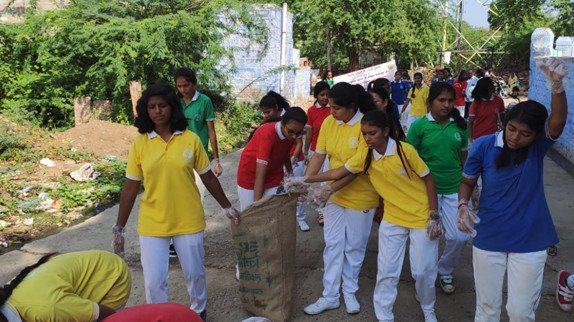 FACILITIES PROVIDED
The impressive & well designed hostel surroundings and its two domitories viz., Takshila & Nalanda are a 'Home Away From Home' for about 50 girls hailing from rural areas of Marwar-Jodhpur Region. These two dorms ensure a safe home and a model for nurturing sound body and steady mind for the blossoming boarders. A magnificent association between the students and Headmistress, Housemistress and Wardens and the Foster mothers with long years of experience and dedicated pastoral care is extraordinarily existent. They are assisted by skilled and dedicated domestic staff, round-the-clock ensuring that the hostel girls' stay is comfortable and all their intellectual, spiritual, social and physical needs are met independently or collaboratively but promptly and efficiently.
Each student has an independent unit consisting of a bed, wardrobe, study table, chair and shelves.
Children are accommodated in dorms according to their age and class.
Children are permitted to contact and meet their parents on a preset and preannounced days and on request at certain times.
60 seater bus facilitates free commutation of boarders from Hostel to School and back.
Tuition classes are organized for girls in English, Mathematics & Science.
Boarders are provided the facility of an E –lab. 29 boarders have been given Smart Tablets free of cost. They are also facilitated with necessary study materials and tips for appearing confidently in all exams.
Facilities in Basket Ball, Badminton, Skating, Indoor games are provided to shape the sporting skills of the boarders. Athletics offer a laudable contribution to an all-round development of boarders.
Indian, Folk and Western Dances, Art & Craft, Paintings give wings to the creativity, inner strength, self–esteem, confidence and moral strength of the boarders.
After school hours students are encouraged to participate in recreational activities which provides a chance to the students to showcase their talent in dramatics, dance, music, theatre and other stage management events
Outings are arranged for hostel children on short holidays.
The menu for the boarders is prepared keeping in mind, the nutrition intake and the dietary requirements of the children. It is changed from time to time to give the children a change. Prepared meal is tasted by a senior member of the staff before being served.
The hostel has a CCTV surveillance system covering the hostel premise to provide round-the-clock safety and security for the students and a well - established support system.
Health Care facilities are provided to the hostel girls to deal with all normal health situations. For serious problems, students are referred to Rajdadiji Hospital at Jodhpur. A strict Health Record including periodic health checkups of all the boarders is maintained.
HElping Hands
It consists of Opinion Makers and Problem Solvers possessing life skills residing in rural areas under the Chairmanship of His Highness Maharaja Gaj Singhji II.