RAJMATA KRISHNA KUMARI GIRLS' HOSTEL, DESURI
Desuri – 136 Kms away from Jodhpur
Establishment : 1987
His Highness Maharaja Gaj Singhji made available his private property, the Fort at Desuri to start a hostel for facilitating rural girls from Class VI to XII hailing from lower middle class families. The Hostel has 115 girls on its roll who attend an English Medium and a Government School close to the hostel, donated to the village by Maharaja of Jodhpur.
Safe & secured environment for rural girls.
State of Art facilities for all round development of girls.
Clean & hygienic atmosphere.
Nutritious meals.
Digital learning.
Co-curricular & extra activities.
Sports facilities.
Cultural activities.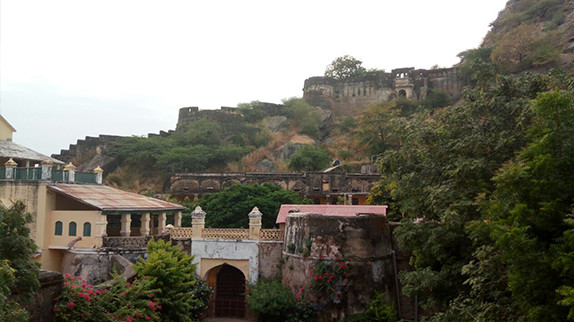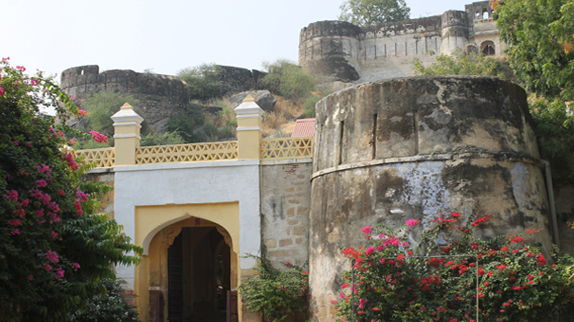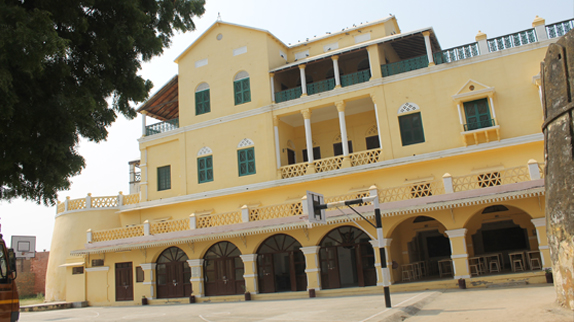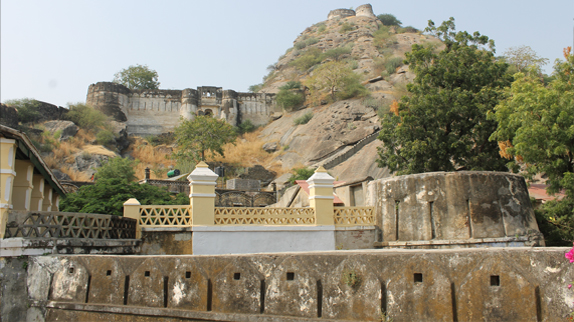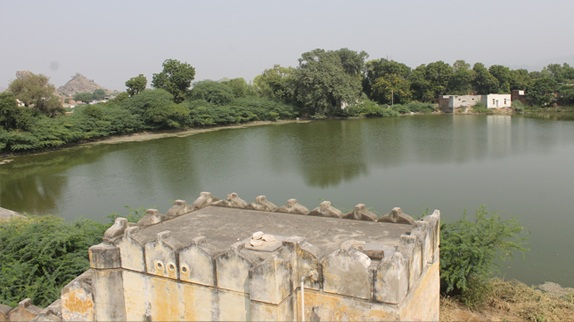 FACILITIES PROVIDED
Games & Sports
Today 'Games and Sports' have become an integral part of the present- day educational institutions to keep the students healthy and fit, offer a change from the monotony of daily life, provide them a soothing effect, enhance positive mind set and help in character building.
Modern facilities are provided to the girls in the hostel to develop their inborn and latent sports talent. The Hostel girls have excelled in Handball. They have won the District level Tournaments continuously for the year 2013-14 to 2015- 16. Some of the girls have also been selected to participate in State Level Tournament.
Extra-Curricular Activities
While study is important, extracurricular activities also play an important role in a child's life. It offers a wide range of exposure, experience and benefits. Activities like Needle Work, Embroidery, Dress Making, Toy Making, Handicraft, Applique Work etc. are organized to make them self-reliant so that they can be capacitated to earn their own livelihood and become financially independent.
Excursions / Educational Tours
We take learning beyond desks and chairs and enable the students to venture out for various field visits and educational tours which creates a better world by enriching every student with a cultural experience. This helps to deepen the students' understanding of other cultures, develop new perspectives on local issues and strengthen leadership skills necessary for true global citizenship. Believing that 'Education tour is not only the learning of facts, but the training of mind to think', students leave the school premises in order to come back with gripped knowledge and memories to cherish.
Annual Functions
Annual Day forms an integral part of our Hostel activities. It is an occasion of celebration, felicitation, feast and festivity when students showcase their talent and present not only their wonderful performances but also receive honours for their curricular and co-curricular achievements.
Our Success … Our Alumni
Over the past 15 years 381 girls completed their schooling having passed Class XII. Several girls opted for Higher Education and have completed Under Graduation (Bachelors of Arts). Some are pursuing Post Graduation. Some of the alumni are now teachers, some have been elected to various political posts like Sarpanch, Ward-panch, etc. Others have proved themselves as successful housewives and are role models for others girls in their villages.
Helping Hands
The Hostel is being managed by His Highness Maharaja Hanwant Singhji Charitable Trust and an Advisory Council under the patronage of His Highness Maharaja Gajsinghji Sahib and Her Highness Maharani Hemlata Rajye Sahiba.